Our staff is comprised of friendly, positive, professional educators who provide our students with abundant opportunities to be creative, actively engaged and an individual. Most faculty members have received higher education or are currently enrolled in a higher education program.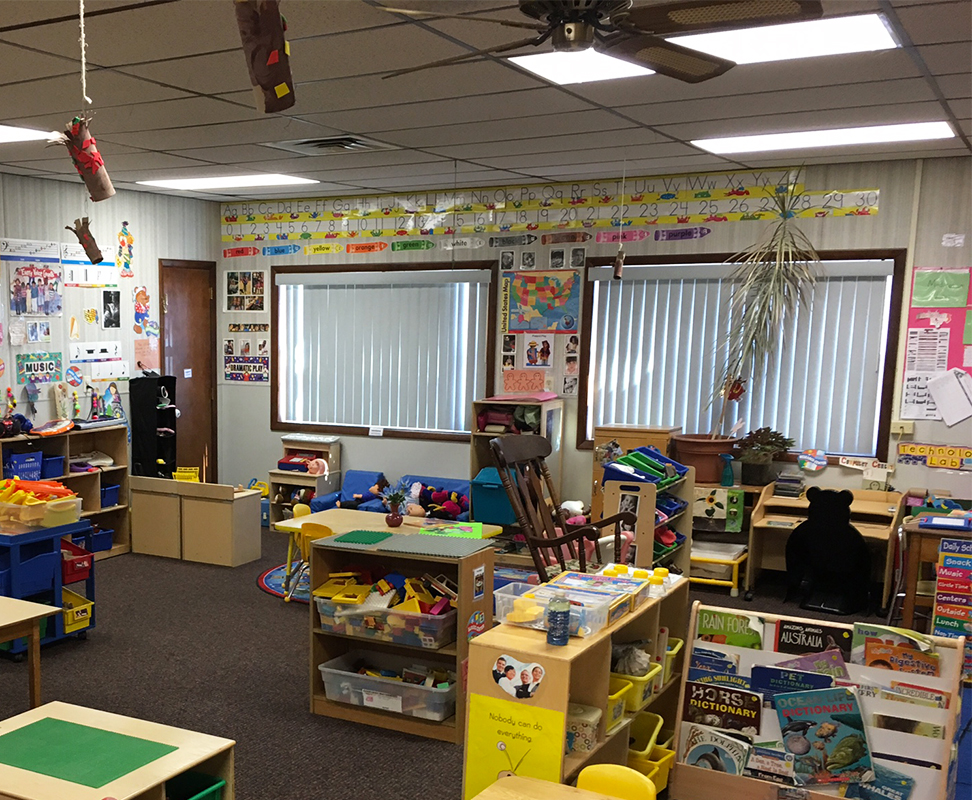 Our staff holds varying certifications ranging from CDA's to Master's degrees. Each classroom has a lead teacher and a co-teacher or an aid.
Our educators are valued and enjoy their job. They are provided with benefits including professional development and grants to further their education. Our staff members undergo a minimum of 24 training hours a year and average 8 years experience. We have a strong commitment to the healthy development of our children and maintaining trusting, open relationships with our parents and families.